Announcements
Subscribe to posts
Registration for our Spring Ceremonial is now open.  Click on the link below to get to the registration page and list of events.  Don't wait until the last minute!!!
It is with a heavy heart that we need to share some sad information about our friend and Nobel,
Dennis McSweeney
.
Please follow these links for details:
The winners of the 
April 2021 Cash Calendars are now posted
 on the 
Contests Page
.  
Remember that you can see winners from previous months by selecting a different month from the bottom of the list of winners (we list the winners for the last 12 months on the different tabs across the bottom of the winner's list). 
Good luck and THANK YOU for supporting Algeria Shriners! 
As Algeria Shriners is now on
Instagram
(in addition to Twitter and Facebook).  
Please connect with us
on Instagram at:
2021 is not too far away and our leadership has proposed a budget for the coming year.  
Please download and review it and contact the temple if you have an questions or concerns.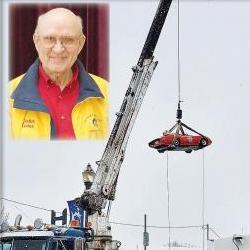 In loving memory of our brother and Past Potentate,
Ill. Sir Lester Nevins
, a fundraising site for Shriners Hospitals for Children in Spokane 
that Lester loved and supported so dearly throughout his lifetime.  
In memory of Lester and for the benefit of the children of Shriner's Hospital for Children in Spoken, please consider donating.  All donations go towards the Shriners Hospitals for Children in Spokane.  
Would you like to help Shriners Hospitals for Children but not sure where to start?  
WE HAVE THE ANSWER!  Check out our new DONATE button on the home page of our website!  
You and your friends can donate directly with either a Credit Card or PayPal account and 100% of your donation will go to Shriner's Hospitals for Children.  
Donations are like fezzes - regardless of size, they are always very cool!!  
Club Financial reporting instructions and forms have been updated with improved layout and filetypes.
We have updated the forms so that they will more easily print within normal printer margins.
Also, we have included PDF-versions of the files so that you can print and fill them out by hand, or use the downloadable spreadsheets  to do the hard work for you.  
Please find the latest forms in the 
Forms and Files section of the website
 (
or click here
) to download and complete the forms.  Please remember that the reports are 
due by February 1
!!!!
If you need additional forms from 
Shriners International
, you can also check out Shriner Village at 
www.shrinersvillage.com