Announcements
Subscribe to posts
The winners of the
March, April, and May 2020 Cash Calendar are now posted
 on the 
Contests Page
.  
Remember that you can see winners from previous months by selecting a different month from the bottom of the list of winners (we list the winners for the last 12 months on the different tabs across the bottom of the winner's list). 
Good luck and THANK YOU for supporting Algeria Shriners!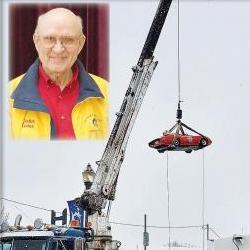 In loving memory of our brother and Past Potentate,
Ill. Sir Lester Nevins
, a fundraising site for Shriners Hospitals for Children in Spokane 
that Lester loved and supported so dearly throughout his lifetime.  
In memory of Lester and for the benefit of the children of Shriner's Hospital for Children in Spoken, please consider donating.  All donations go towards the Shriners Hospitals for Children in Spokane.  
Would you like to help Shriners Hospitals for Children but not sure where to start?  
WE HAVE THE ANSWER!  Check out our new DONATE button on the home page of our website!  
You and your friends can donate directly with either a Credit Card or PayPal account and 100% of your donation will go to Shriner's Hospitals for Children.  
Donations are like fezzes - regardless of size, they are always very cool!!  
Check it out:  
https://abshriners.com/calgary-pnsa-mid-winter-2020/
Also, here is the rough schedule for subsequent PNSAs:
2020 Winter Calgary AB, Canada February 27-29th Al Azhar Shriners  
2020 Summer Spokane, WA August 12-15th El Katif Shriners  
2021 Winter Cheyenne, WY February 19-20 Korien Shriners  
2021 Summer Kamloops, BC TBD Gizeh Shriners  
2022 Winter Butte, MT February 18-19 Bagdad Shriners  
2022 Summer Seattle, WA July 28-30th Nile Shriners 
Open the file below to read the latest happenings at the Algeria Shrine!  
July 17, 2019
Algeria Shrine
Mike Weigel
Missoula, MT 59801
Mike,
On behalf of the Board of Directors of the Montana Police Protective Association Foundation, Inc., we want to say "thank you" for being a GOLD LEVEL Sponsor in our recent golf tournament. The Algeria Shrine Sponsorship truly helped make our event successful. We cannot thank you enough. The event was used to raise funds for the Law Enforcement Torch Run for Special Olympics Montana.
The 1st Annual LETR Tournament was successful and everyone that participated had a great time! We truly appreciate your sponsorship of the MPPA Foundation event.
Thank you for helping us raise money to support Montana Special Olympic Athletes!
Receipt enclosed.
Sincerely,
Jerry Williams
President, MPPA Foundation, Inc.
2206 Massachusetts Ave.
Butte, MT 59701
Spokane launched a regular pediatric orthopedic outreach clinic in collaboration with Montana Children's. The clinic is located at

Northwest Orthopedics & Sports Medicine in Kalispell

. To increase access to pediatric orthopedic care, Shriners Hospitals for Children will bring their team of orthopedic surgeons, nursing and other critical staff to Kalispell every other month.

"Having local access to pediatric orthopedic care for the communities we serve is important to our patients and families," says Teresa Fisher, administrator for Montana Children's. "The collaboration with Shriners Hospitals for Children - Spokane truly rounds out our pediatric specialty medical staff. We're pleased that providers from Shriners Hospitals will work alongside our staff at Montana Children's to provide our kids with orthopedic care close to home."

Photos are from the inaugural day where Spokane Shrine physicians saw 20 patients.

DATE:

Friday, July 12, 2019

WHERE:

Northwest Orthopedics & Sports Medicine

350 Heritage Way #1200, Kalispell, MT 59901

"We want to better serve the needs of the families in Kalispell and the surrounding region by bringing our specialty medical staff closer to the communities where they live," said Spokane Shriners Hospital Administrator Peter Brewer.

The Shriners Hospitals for Children Outreach Clinic will contain a team of surgeons, nurses and other critical staff. It is ultimately an extension of the Outpatient Clinic in the Spokane Hospital.






Here are just a few of the photos from Algeria Spring Ceremonial 2019.  Check out more on our
Facebook Page
.
Nobles!
Registration for 2019 PNSA is now open!
This year's PSNA is hosted by Hillah Shriners and is being held July 24th to 27th at The Mill Casino Resort & RV Campground in North Bend, Oregon!
To learn more, please go to:
To Register, please go to:
Additional information is available in the attached PDF.